Rockin' On the Rails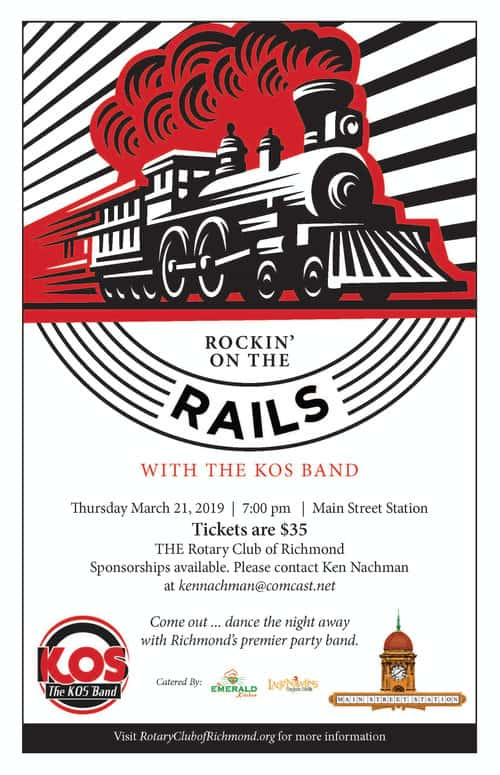 This inaugural event will be happening on Thursday March 21st 2019, 7pm at historic and newly renovated Main Street Station. Featuring the KOS Band as well as catering from The Emerald Kitchen and Lady N'awlins Cajun Cafe.
Ticket are just $35 and include food, entertainment and your first drink ($5 value) with beer, wine and mixed alcoholic beverages available. Cash bar, all drinks $5. Must be 21 to attend.
All proceeds will benefit grants to local charities in 2019 through the Rotary Club of Richmond Foundation. An average of $50,000 is donated to 5 or 6 charities each year. Help us make this grant season successful!
Purchase your tickets online HERE