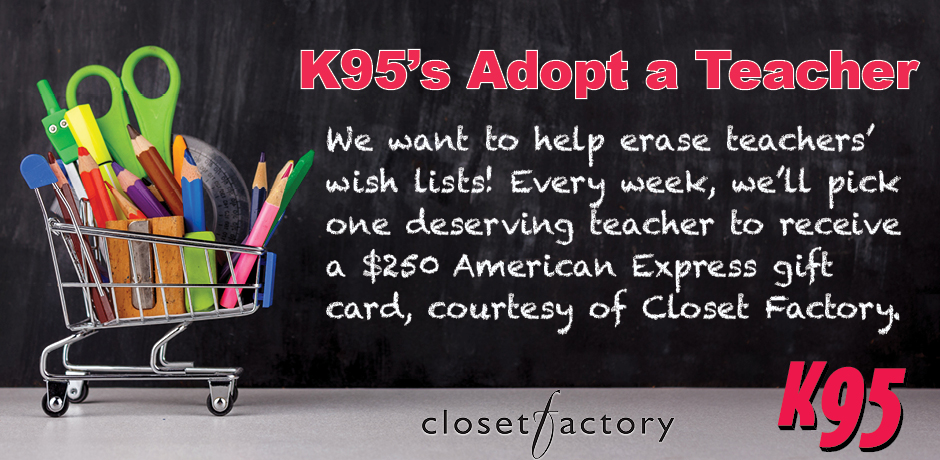 K95 wants to say thank you to all the teachers who have worked long hours and made huge adjustments to keep our kids learning during this pandemic. So we're teaming up with Closet Factory and YOU to reward them for all they do!
You know how hard teachers work every day. What you may not know is they usually stock their classrooms and supplies out of their own pockets. That's why we want to help erase their "wish list"!
Every week, we'll pick one deserving teacher to receive a $250 Am Ex gift card, courtesy of Closet Factory, to go towards their teaching supplies. But we need your help to find them!
Nominate a teacher you know (or yourself!) in the form below. Feeling extra generous? We'll post the winner on our Facebook page each week along with a link to their wish list, so that you can help erase their wish lists too!