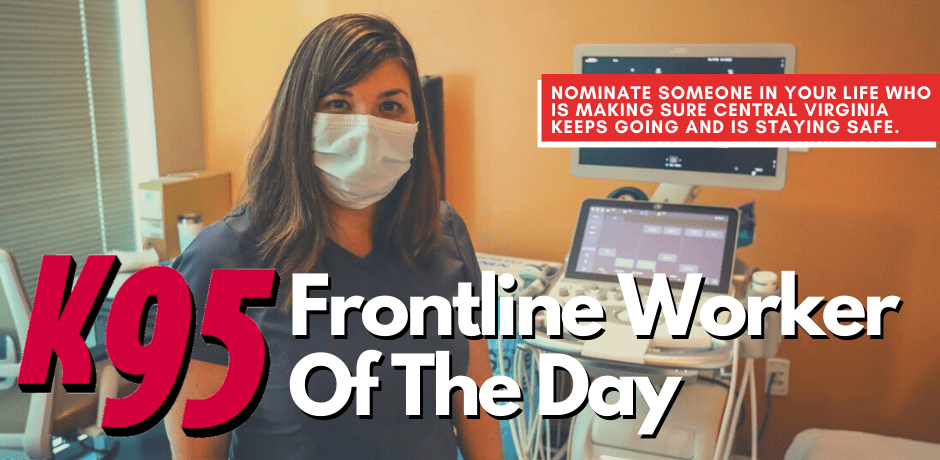 We want to thank everyone who is working on the front lines of the Coronavirus keeping our community safe, healthy, and functioning during these trying times.
Nominate someone in your life who is a doctor, nurse, grocery store worker, janitor, first responder, or just anyone who is going to work to make sure Central Virginia keeps going and is staying safe.
Want to give a special shout out? Call us at 804-345-9595! Help us turn your local country radio station over to honoring and supporting our local workers who are doing incredible things during these trying times.
We can't thank all of you enough for what you are doing for Richmond. Please know, we are thinking of each and every one of you and we appreciate it more than you will ever know.