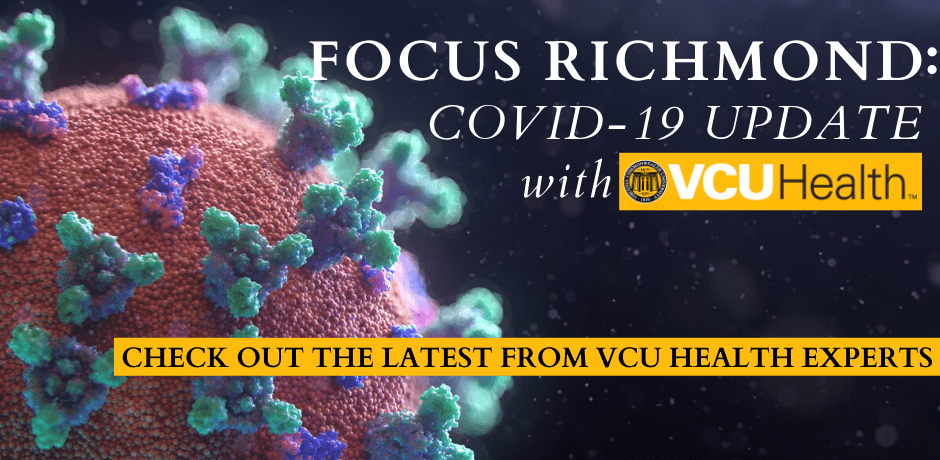 VCU Health is committed to your safety and care during the COVID-19 pandemic, specializing in treating patients with complex illnesses and taking infection-prevention seriously. Listen to the latest news, updates and recommendations from their team of experts below.
Episode 17: What is the difference between COVID-19 and the flu?
Episode 16: What are anti-body tests?
Episode 15: Why is it so important to donate blood right now?
Episode 14: What about blood donations during COVID-19?
Episode 13: Why are declining personal wellness visits concerning for pediatricians?
Episode 12: Virtual Urgent Care for Pediatrics
Episode 11: Coronavirus in Pediatrics
Episode 10: Facemasks – How and Why to wear them
Episode 9: How can parents keep their children active this summer while access to outdoor activities are limited?
Episode 8: How can parents prevent their children from getting the virus?
Episode 7: Why are medical appointments being changed to virtual appointments?

Episode 6: What is convalescent plasma?
Episode 5: What are the clinical trials and potential treatments for COVID-19?
Episode 4: How is the hospital responding to patients that need care

Episode 3: Should people with chronic conditions still get routine care at the hospital
Episode 2: What you can do to keep yourself safe right now
Episode 1: What you need to know about coming to the ER during COVID-19