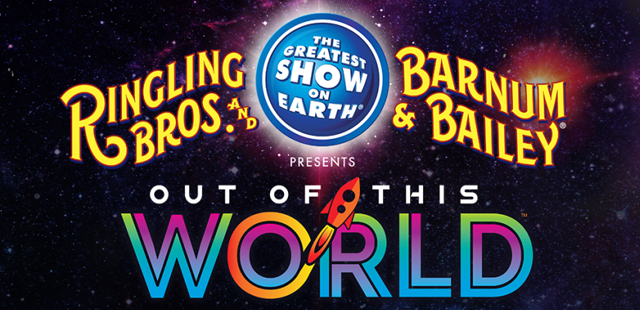 Experience a Circus Light Years Beyond the Expected!
Prepare to blast off on an intergalactic adventure for space-age family fun! Launch into the future with Ringling Bros. and Barnum & Bailey® Presents Out Of This World™. Children Of All Ages can take the helm to join the Circus Space Fleet on a heroic quest of good versus evil that will let imaginations run wild with unexpected surprises and thrills at every turn. Your entire family will be amazed by this cosmic voyage as you discover the wonders of gravity-defying acrobats, orbital aerialists, majestic animals, fearless daredevils and humorous clowns.
Keep listening to win tickets!