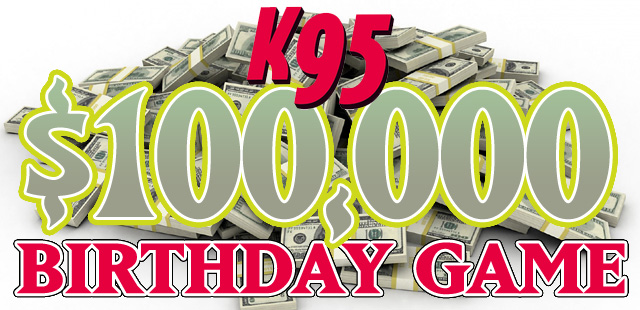 Who knew that just having a birthday could be worth $100,000!!!
Listen to Lori and Billy D each weekday morning at 7:25AM for the artist of the day… then listen for 2 songs from that artist back to back up until 6PM for your cue to call, and caller #9 will instantly win $95!
PLUS, we'll open an envelope with a birthday in it… if yours matches the birthday in the envelope you'll win an additional $95!!
And if your birthday matches what's in the envelope on Thursday, you'll win $100,000!!!